- 19 avril -
On April 2, we released Inkscape 1.3 alpha0 for testing! You can get it here.
Please download this if you would like to help us test the brand-new features for Inkscape 1.3 (or if you're curious!). Martin also made a funny video for you, where you can learn about testing Inkscape.
par
Inkscape est un logiciel professionnel de dessin vectoriel pour Windows, Mac OS X et GNU/Linux. Il est libre et gratuit.
Big, small release – Inkscape 1.3.1 is out!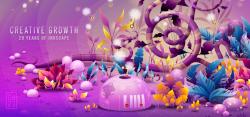 - 18 novembre -
The latest point release, Inkscape 1.3.1, has grown into one of the biggest bug fix packages we've ever shared with the community. Update to (...)
Inkscape launches version 1.3 with a focus on organizing work efficiently

- 23 juillet -
With version 1.3 of Inkscape, you'll find improved performance, several new features, and a solid set of improvements to a few existing ones. (...)
What was it like at Wilberweek? (GIMP Hackfest)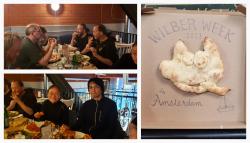 - 19 juillet -
Article by: C.Rogers Wilberweek 2023 A week with The GIMP project at Blender HQ, AmsterdamI was really excited to have the opportunity to meet (...)
Inkscape reveals tools for organizing efficiently in beta version of 1.3
- 31 mai -
From shapes and patterns to documents and fonts, Inkscape's 1.3 beta release offers you some new features, alongside a basket full of improvements (...)
Meet Inkscape's New About Screen Artist

- 23 mai -
...I gathered all my strength into a fist and began to create.Inkscape 1.3 is due to be released this summer. For each major release, we host a (...)