- 31 mai -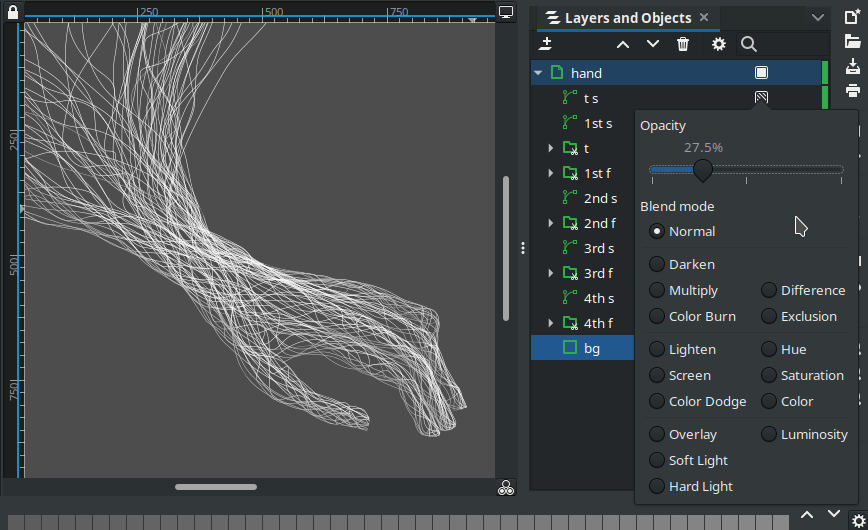 From shapes and patterns to documents and fonts, Inkscape's 1.3 beta release offers you some new features, alongside a basket full of improvements large and small.
Let's dig into a few of the bells and whistles this new version has to offer!
What's New?
Among the new features in this beta release, these four top our list:
Shape Builder Tool
Using the new Shape Builder tool
Inkscape's new shape builder tool helps get the job done quickly and efficiently. You'll enjoy the overview of all shapes and the ability to select multiple overlapping shapes – click or click and drag them. Your objects will retain their original color, too. Shortcuts for this tool include Shift for quickly switching between adding and subtracting parts.
Document Resources Dialog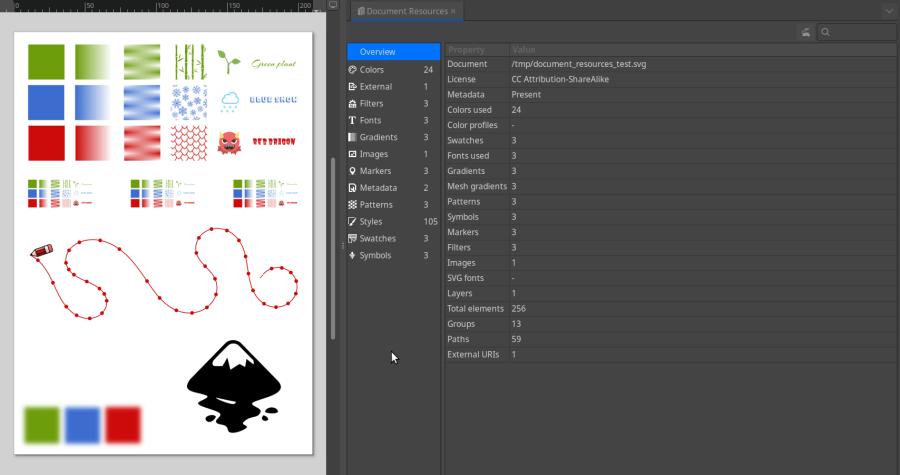 The Document Resources dialog
If you like to efficiently organize your Inkscape documents, this is the tool for you. There are times when being able to quickly see an overview of elements is key – when sharing a file for commercial printing, for instance. It's a checklist of resources contained in your document, including patterns, filters, colors, fonts, symbols, markers, and much more.
Font Collections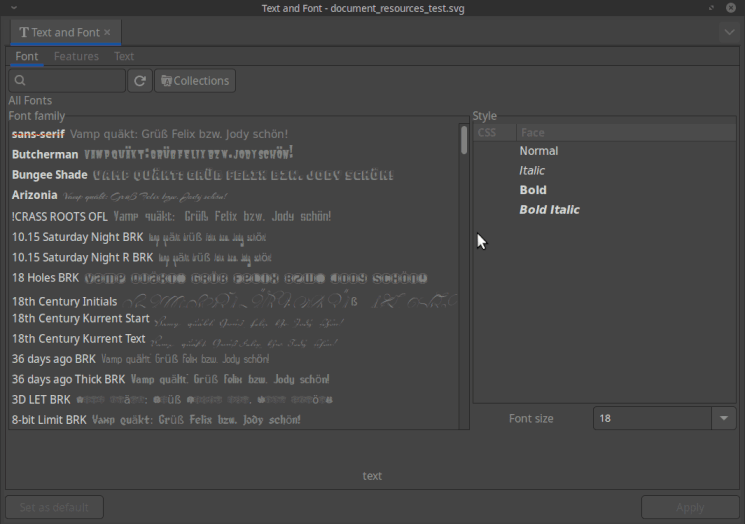 Categorize your fonts with Font Collections
Still on an organizing path, this new button helps those who wrestle with many fonts to categorize them by collections – and easily and quickly identify which font(s) to grab for which contract or client or custom project. Or you can organize them by style – cursive, funny, serif, sans-serif... There's a new icon to help you find those collections.
Patterns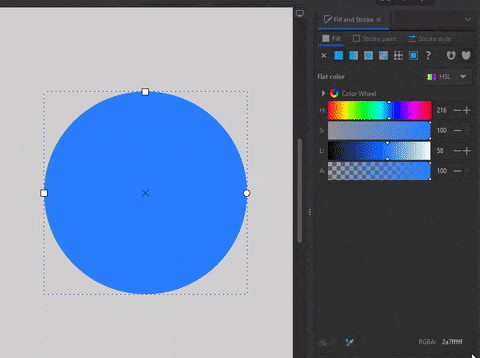 Changing patterns comfortably with the new Pattern Editor
Not only do you have access to a funky and practical library of patterns within Inkscape, there's a new pattern editor that features on-canvas editing or you can simply switch to the node tool. In addition to being very useful, it's also fun to explore... have fun playing with shape, size, and rotation with these repeats. Change colors for your version of a pattern and adapt the offset, too.
For your inner organizer, the patterns are now categorized into collections here, so they're easier to find a second time.
Lasso Selection for Nodes
Being a node ranger just got easier! You'll appreciate being able to hold the Alt key and draw to select nodes that are hard to select with rectangle selection.
... and many more new features waiting for you!
Inkscape's 1.3 beta release offers you a long list of improvements to features you know and love already.
For more details and improvements in development, continue reading in the Inkscape 1.3 Release Notes draft.
Help Wanted!
In this beta version, we're also seeking your help to test the new features, so the final release that everyone will be using will be as good as possible! Aside from general testing, we're looking for feedback for a few features specifically:
PDF Import Rewritten
Inkscape's PDF importer has undergone an overhaul. While it contains many new features and fixes, it is still in development. Please throw some of your most complicated PDF files at it and let us know about anything that doesn't look right yet in a bug report.
Node Deletion Logic Changed
Deleting nodes doesn't always behave the same way as before. Now Inkscape tries to detect whether you want the result to be a straight line connecting the nodes, or whether you want the result to be a rounded, smooth curve. We'd like to get more feedback on the beta's current decision logic.
This professional open source vector graphics editor is built by a team of mostly volunteers from around the world.
If you have questions for us, head to our web site and find our community online. You'll find ways to get involved in the project. In the meantime:
Draw Freely.
par
Inkscape est un logiciel professionnel de dessin vectoriel pour Windows, Mac OS X et GNU/Linux. Il est libre et gratuit.
Big, small release – Inkscape 1.3.1 is out!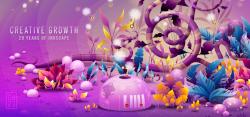 - 18 novembre -
The latest point release, Inkscape 1.3.1, has grown into one of the biggest bug fix packages we've ever shared with the community. Update to (...)
Inkscape launches version 1.3 with a focus on organizing work efficiently

- 23 juillet -
With version 1.3 of Inkscape, you'll find improved performance, several new features, and a solid set of improvements to a few existing ones. (...)
What was it like at Wilberweek? (GIMP Hackfest)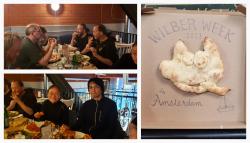 - 19 juillet -
Article by: C.Rogers Wilberweek 2023 A week with The GIMP project at Blender HQ, AmsterdamI was really excited to have the opportunity to meet (...)
Meet Inkscape's New About Screen Artist

- 23 mai -
...I gathered all my strength into a fist and began to create.Inkscape 1.3 is due to be released this summer. For each major release, we host a (...)
Try the Inkscape 1.3 alpha0 pre-release!
- 19 avril -
On April 2, we released Inkscape 1.3 alpha0 for testing! You can get it here.Please download this if you would like to help us test the (...)